HELENA
Size: 185 m2 (terrace included)
Year:2018
Design: Poke studio
The apartment was designed for a young, artistic, cosmopolitan family of four. The inspiration for each room was taken from its inhabitants' everyday lifestyle. The client wanted the apartment to be vibrant, visually interesting, colorful and full of life – without being over the top.
The choice of colors, materials and all the furnishings were vital to achieve a delicate balance. There is a bright and subtle color palette with pops of deep royal colors: green, blue, burgundy, purple and gold. It is a mix of antique and contemporary – from stucco details to the modern velvet Beetle dining chairs designed by Danish brand Gubi.
Touches of neutrality are provided by the apartment's light curtains, marble kitchen counters, bright walls and oak fishbone parquet. The final touch is the vast collection of artwork on display all through the apartment.
LIVING AREA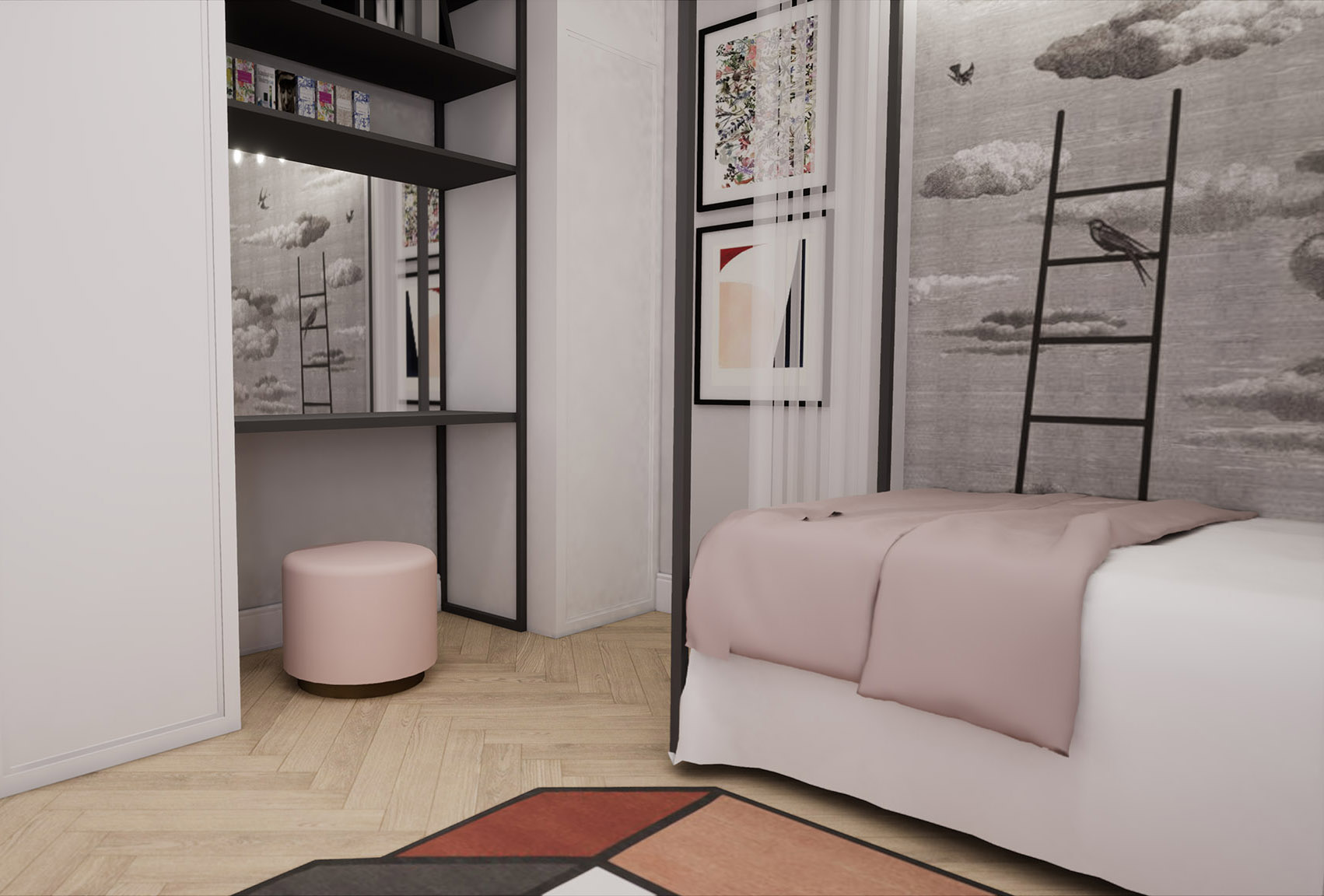 WANT TO KNOW MORE ABOUT THIS PROJECT?